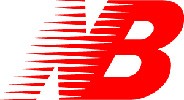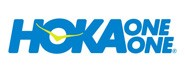 In 1983, Whirlaway Sports started as a running specialty store, serving the New England running community. Whirlaway Sports is an established location with the highest levels of knowledge and customer service. Our vast selection and competitive prices are why athletes, coaches and medical professionals seek out Whirlaway Sports for their footwear needs. We carry a wide array of both adult and youth sizes, allowing us to fit any size, width, or special circumstance during your first visit.
So stop by today and see why Whirlaway Sports Center has been voted one of the Top 50 Running Specialty Stores in the country eight times.
We carry over 100 styles of men's and women's training shoes. They range in all sizes from 7 to 16 in widths B to 4E for men and 5 to 12 widths 2A to 2E for women. Our youth sizes start at 1 and go up to 7.
Along with the copious amounts of running shoes, we also carry a wide selection of competition spikes. They cover the spectrum from cross country, sprinting, mid-distance, distance, long jump, triple jump, high jump, shot put, discus, and javelin. If you're on the track, we've got you covered.
While running, it's important to stay on top of your hydration and nutrition needs. To see what we carry, click over to the nutrition page.
You also want to make sure you are running in the best moisture-wicking clothing. So, come into the store to see our vast selection of apparel, or bounce over to the apparel page to check out what brands we carry.
It's also incredibly vital to be one step ahead of injuries! See what accessories and injury prevention tools we have.
And don't forget, owner Dave Kazanjian puts his name and reputation behind each and every purchase. He personally guarantees every visit. The store offers a 14 day return policy and you can read more about those details on our Guarantee & Return Policy page.
Visit our personalized fitting process and gait analysis for more information.
Whirlaway Sports is the official sponsor of the highly competitive and New England ranked Whirlaway Racing Team.
Additional accessories: Body Glide, GU, Nuun, Huma Gel, Sports Beans, Oakley sunglasses, Tifosi sunglasses, Honey Stingers, Garmin GPS watches, Timex watches, Sports Wash, SpiBelts, Fuel Belts, Yak Trax, Yurbuds, compression socks and sleeves, headlamps, reflective gear, hats, gloves, headbands, lock laces, Nathan Hydration products, KT tape, foam rollers, plantar fasciitis products and sticks.